As I write this, we are in the midst of the COVID-19 pandemic and for many people, the novelty of working from home wore off a few months ago.
Working from home has lost its luster and now these common "symptoms" are no fun!
2020 has been a bit much. Work, family, home, and, oh yeah, remember you had a life once also! Keeping up with your job and inbox is hard enough. Add in an unprecedented global pandemic, a less than desirable work environment, and the aggravation of the entire family being home all day. 
I'm in a Facebook group with local women, and someone posted a great article which included a quote from Ann Masten, a psychologist from the University of Minnesota in regards to the pandemic: "Why do you think you should be used to this by now? We're all beginners at this. This is a once in a lifetime experience. It's expecting a lot to think we'd be managing this really well."
The article includes another quote from Pauline Boss, who is a family therapist and professor also from the University of Minnesota who says: "It's harder for high achievers. The more accustomed you are to solving problems, to getting things done, to having a routine, the harder it will be on you because none of that is possible right now."
The people in the SO Productive Community are high achievers. They want to do more, have it all, make change happen. They are entrepreneurs, dedicated employees, professional men and women who do it all. But this is hard right now. And it feels a little bipolar…one hour you got this and then next you're eating ice cream straight from a carton and crying on the floor. If you take nothing else from this blog, remember this: You are allowed to feel that. And you don't need to explain yourself to anyone.
But, after a welcomed meltdown. Reality sets back in. This isn't changing any time soon. You know I'm all about practical implementation to create real results. So, here are some tangible things that you can do about this now!
Whenever you are feeling down or lacking motivation, use this as your work from home cheat sheet!
Symptom: Work and Home Are Colliding
You are working from home; your kids are remote learning; you are seeing your spouse more than normal; your job is keeping you up stressed all night long. Any boundaries you had were shattered in 2020. Working from home makes you feel like you are expected to work 24/7.
What to do about it? Dedicated Time & Space
Work from a dedicated space during predetermined work hours.
If a true home office isn't in the cards, set aside a tabletop in a space that can be quiet and all yours. The kitchen counter won't cut it. It's the main thoroughfare of your home, and everyone is cluttering it up. Having a stationary workspace will also signal to your brain that it's work time…not snack time, laundry time, or sleep time. You naturally lack motivation working from your bed since your brain literally thinks it's time to sleep! 
Set your space up for success. It should function well for your habits and tasks. Everything should have a functional and meaningful place for you, so you don't waste time looking for things. Have what you reach for often at your fingertips – pens, headphones, phone charger, notebook, etc. For example, I keep a mason jar of dog treats hidden but within reach for when I'm on a Zoom call, and my puppy comes in and requires a diversion.
Just be mindful not to overcrowd your space. It should be free of anything that clutters your physical or mental space. Clutter causes your brain to fire on things that don't matter and wastes valuable brainpower. 
Also, straighten up your space at the end of the day. It's amazing how different you feel when you walk into a cluttered, messy space that can stress you out vs. a clean desk in the morning. It's like a fresh start and a clean slate.
Lastly, have a start and end time. Coordinate this with a partner or roommate, so things like childcare or pet care are covered at critical work times. During COVID, this might not mean 9-5, and that's ok. Maybe you work early in the morning, and your partner works in the afternoon to help your kids. Just set the time, and when you are done, be done. By giving yourself set work hours, you are condensing your efforts. You don't have all day. You have to hustle during this period of time and get your work done now. By giving yourself these restrictions, you can get more done in a shorter amount of time. 
When it's time for you to work, shut doors and wear noise-canceling headphones to keep things quiet and signal to others that it's your work time. At the end of the day, physically leave the space and your work out of sight, out of mind until tomorrow.
Want 52-minutes to work in peace? Book a Productivity Power Hour.
---
Symptom: Lack of Focus
There is so much to think about. You are finding it hard to focus. You sit down to work, but your mind is racing with all the things you need to remember. Did you sign up for the parent-teacher conference? Charge the iPad for virtual school tomorrow? Schedule the work meetings? Write your year-end review? Pay all the bills?
What to do about it? Get It Out of Your Head
You have about 60,000 thoughts per day. That's too much to keep track of! As soon as you think of something, get it out of your head. Voice dictate it right into an app like Todoist. Stop wasting valuable energy and brainpower trying to remember everything. Then, look at your list. It's helpful to see all of your to-do's in one place. It will help you determine which are true priorities and deserve your attention now.
---
Symptom: Zoom Fatigue
If you are on Zoom a lot, you know.
What to do about it? Think Before You Accept 
Before you accept the meeting, think critically about if this topic truly warrants a meeting. Auto-scheduled weekly meetings without strong agendas often fall into this trap. Would an email, quick phone call, or Slack message work instead? Then, decide if you really need to be in that meeting. While you are a valuable leader or team member, you don't need to be in every meeting. Bow out of meetings in favor of doing valuable work whenever possible. A lot of my clients get FOMO around meetings. If it's really that important, someone will tell you what happened. If you can show what you produced instead of going to the meeting I'm sure your boss won't mind. If you are a high-producer, you shouldn't need to worry about this as much. Your work will speak for itself. Go ahead. Cancel any unnecessary meetings.
For meetings you need, keep them efficient and worth everyone's time. Agendas and actionable takeaways are a must!
Bonus tip: Use an app like Calendly for quick scheduling. No one likes the whole "how about Wednesday…" back and worth. This will have you a ton of time! 
---
Symptom: Inbox Overflowing
This isn't a pandemic phenomenon. The pandemic only made it worse.
What to do about it? Get In & Get Out 
You weren't hired to check email all day long. Your job description requires much more of you. So, stop getting stuck in the vortex of your inbox and using it as your to-do list. Instead, pre-determine a few times throughout the day to check emails. Set a timer. Open your email and scan for what's critical. Handle the quick things right then and there. Move anything that requires more attention to your to-do list for later. Then get out.
If your email is holding you hostage, here is 10 ways to escape. 
---
Symptom: Your Schedule is Packed
Your week is jam-packed. You're trying to manage your time well, but the school schedule changes constantly, you have too many meetings, and your new client isn't budging on the timeline. This feels out of control—week after week.
What to do about it? Prioritize What's Critical
I recommend taking 15 minutes at the end of your day to cool down from your workday. Think of it just like a cool down from a hard workout. You don't just sprint on the treadmill and then stop and get off. No, your heart rate would be souring, you could get dizzy and light-headed. Instead, you cool it down so your heart rate, blood pressure, and body can normalize. During your workday cool down, pick three priorities from your to-do list to focus on tomorrow and physically put them on your calendar.
It's helpful here to set your own boundaries and expectations for yourself. Decide what's non-negotiable as well as the things that only you can do. 
– What can you let go of or stop doing?
– What's not worth it right now?
– Can you outsource anything? Like grocery delivery, cooking, or tutoring. 
– What are the things that you, yourself, don't need to be doing right now?
Outsource, delegate, or forget the rest. You don't have to do it all.
---
Symptom: Missing the Office Vibe
You miss your colleagues, the energy from quick hallway interaction, and the culture of your workplace. At this point, you even miss putting on real pants.
What to do about it? Keep the Team Culture Humming
It's energizing to think about why your work matters to the organization, team, clients, and your own career growth. You catch that energy in person. At home, not so much. Celebrate team accomplishments and acknowledge the work wins that people on your team are having. Working in isolation doesn't mean we should stop recognizing each other's contributions. We need that more than ever.
And don't forget to celebrate birthdays. Have a cupcake delivered to their house and get on Zoom to wish them well. No birthdays coming up? Have virtual lunch together to be social. No work agendas allowed! Instead, take the time to re-connect about what's going on with them outside of work and share funny stories. 
It's ok to acknowledge your honest feelings about working from home. It's not perfect.

You need a dedicated workspace to call your own.

You don't have to do it all. Pick your priorities and allocate time to focus on those.

Collaboration and communication are critical.
Don't Miss This Step:
Collaborate & Communicate
Everyone is dealing with new and evolving challenges right now. It's helpful to talk about this openly and collaborate with those you interact with most. Set boundaries, coordinate schedules, and share what's not working.
What days or hours will you work?

What days will you take meetings?

When will you respond to clients?

What tools will you use to communicate?

Does everyone on the team have access to those tools?

How often will you be checking email and slack throughout the day? 
Once you establish a plan, clearly communicate those boundaries to your family, boss, and co-workers, so you are all on the same page and respecting both the time and space you need to work. This will leave you with less guilt, the emotion we attach to the thought of not doing enough or being good enough.
There is no one "right" way to work from home. Every company and home is different. But, the "wrong" way is not to communicate boundaries clearly! 
If you need help working from home or implementing any of these strategies, I'm your gal. If you need a focused, concentrated time to work, book a Productivity Power Hour. It will be the most productive 52-minutes of your week!
Stay in
Touch
Enter your email to get my top productivity tips each week. Plus, be the first to know when fresh content is ready!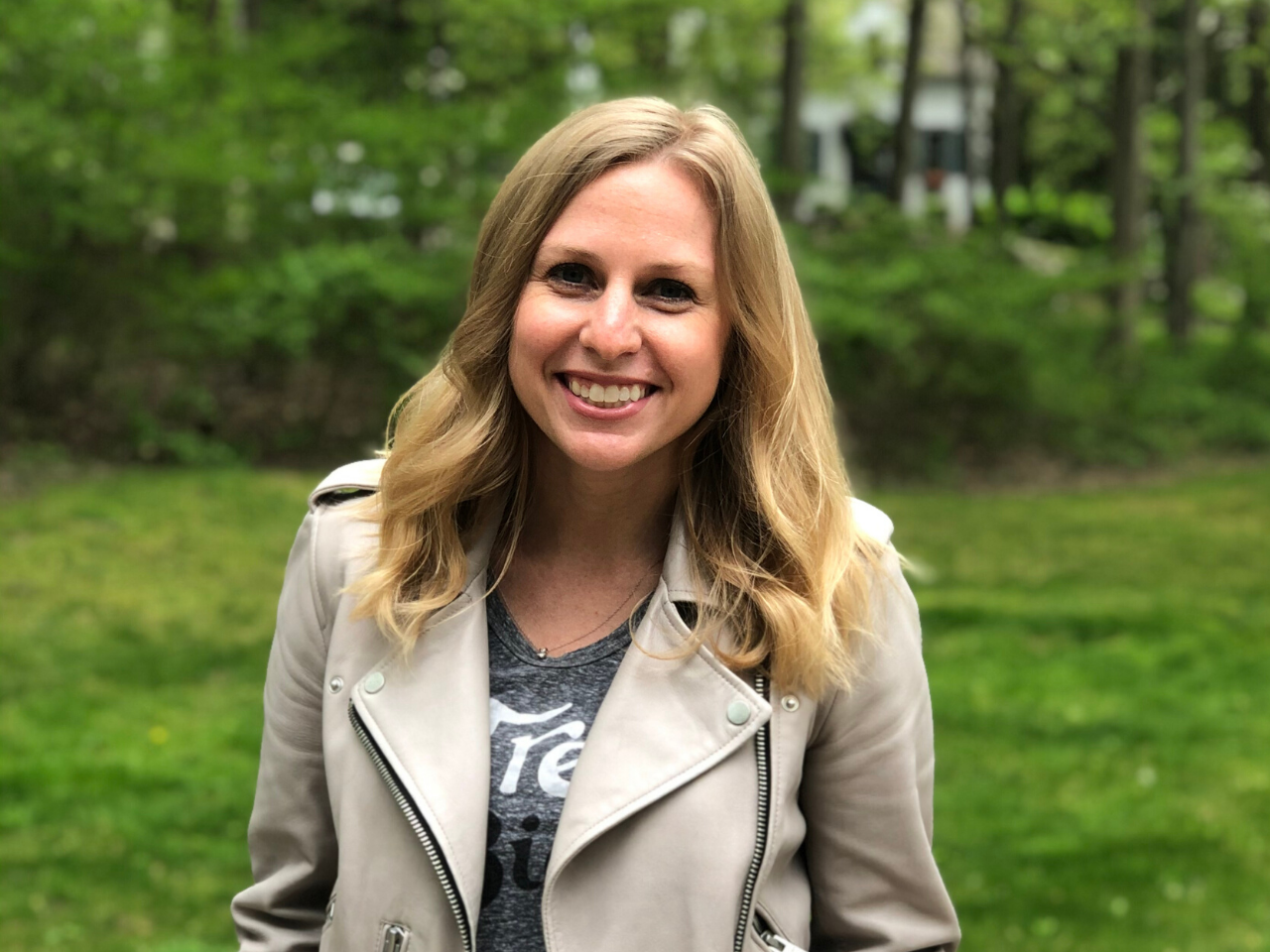 The productivity coach who creates programs for overwhelmed professionals who are ready to say buh bye to stress, anxiety, mental clutter, and analysis paralysis and hello to clarity, purpose, and success.
I bring systems and quick productivity wins to your day so that you can get back control of your time, accomplish more, and be present when you are done at 5.
Curious About Working
Together?
Let's chat! It's completely free and I'll give you my recommendations to improve your productivity system starting today!