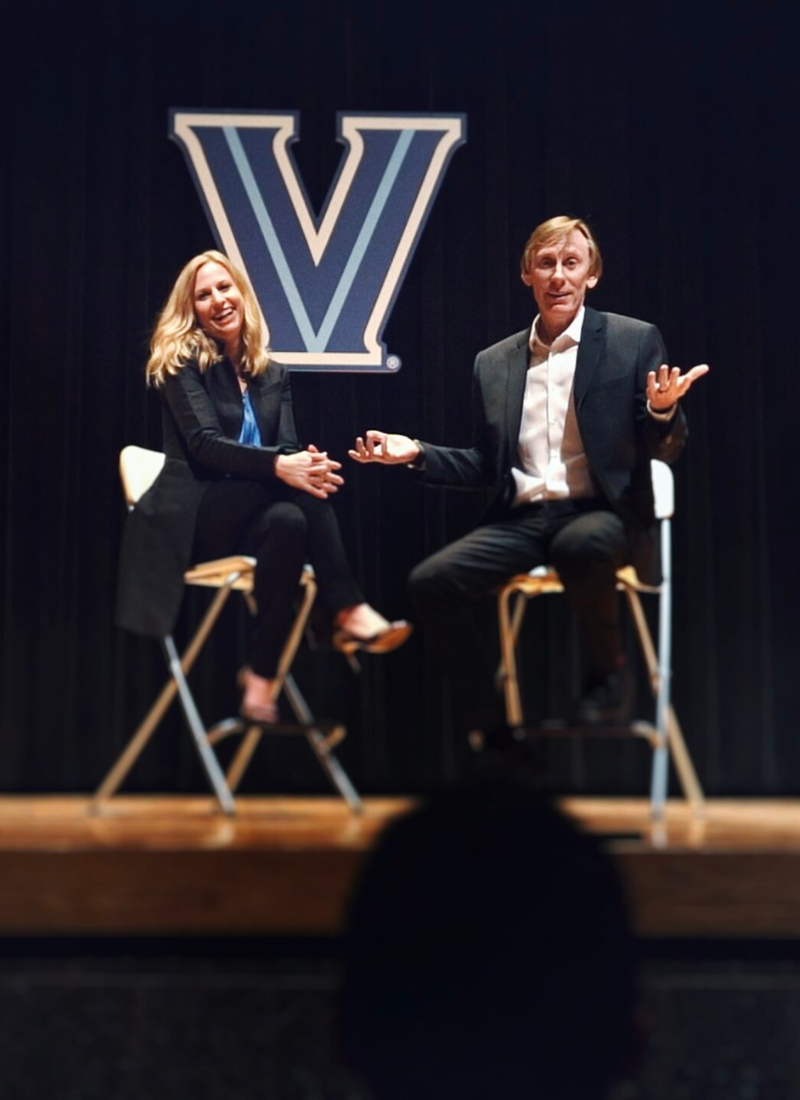 Speaking with Strategy
NO-FLUFF SESSIONS THAT LEAVE AUDIENCES READY TO IMPLEMENT
How we spend our time and what we work on is critical. Burnout is on the rise, businesses are trying to do more with less, to-do lists are bubbling over, and relationships at work and at home are suffering.  
As a busy CMO, Productivity Keynote Speaker, and consultant, I've had the opportunity to help hundreds of people get more done through clarity, communication, organization, focus, and proven productivity strategies. I speak to businesses, corporations, conferences, community groups, and networking groups. 
I'd love to see how we can work together for your next event!
I WANT TO GIVE YOUR AUDIENCE EXTREME VALUE, HELP YOUR EVENT BE AMAZING, AND MAKE YOUR JOB EASIER.
Deliver easy-to-implement takeaways every time I speak

Bring my high energy and passion for productivity

Use stories, humor and action items to keep audiences engaged

Keep it real and provide tough love when needed

Be easy to work with from initial chat to booking to follow up

Be flexible and can work in a variety of settings and contexts
BUSINESSES & CORPORATIONS
Customizable seminars and boot camps to meet the demands of your business: on-site or virtual training, half-day or full-day session, large or small teams.
COMMUNITY & NETWORKING GROUPS
Zoom meetings, roundtables, workshops, live Q&A sessions…I've done them all! Able to meet the needs of your group's meeting style whether it's in person or online.
CONFERENCES & EVENTS
From keynotes to workshops to breakout sessions, I can speak in a variety of settings and formats at your conference or event.
Speaking Topics
Productivity
Time Management
Prioritization
Fighting Stress, Overwhelm and Burnout
Organization
Communicating Clearly
Neurodiversity
Topics are always customizable to the needs of the speaking engagement and audience.
Testimonials
"We just had Sarah Ohanesian from SO Productive speak to us on how to become more productive. Highly recommended. Of the dozen modern approaches she spoke to on this age-old topic, my favorite was ditching the to-do list and, instead, create the list based on Ideas | Actions." – Ben Dietz, Mintel, President, Mintel Americas
"I cannot thank you enough for such a wonderful session on Friday. The feedback has been excellent and you had a very engaged audience because of the rich content and obvious passion for the subject matter!" – Paige Arimond, Mintel, SVP, Client Success
"Sarah is the master at making productivity for the unorganized and overwhelmed fun and easy. Her presentation style is dynamic and she GETS RESULTS!" – Monica M.
"Loved it! Extremely helpful and I will definitely use the practices and methods shared, and refer back to the recording/deck to review what we covered. Wonderful presentation of the information explained it all in digestible, relatable terms and she was very engaging." – Emily G.
About Sarah Ohanesian
If you need to get more done. I'm your gal. A CMO turned Productivity Keynote Speaker & Consultant – I know what it's like to feel overwhelmed and what it's like to feel accomplished, fulfilled, and joyful every day. My goal is to get you from burnout to loving what you do.
I built the system, tools, and templates I needed to manage life as a busy CMO. Now, I share everything I've learned and created. I coach busy professionals on how to be more productive, have more confidence, have less guilt, and ultimately get back control of their time.