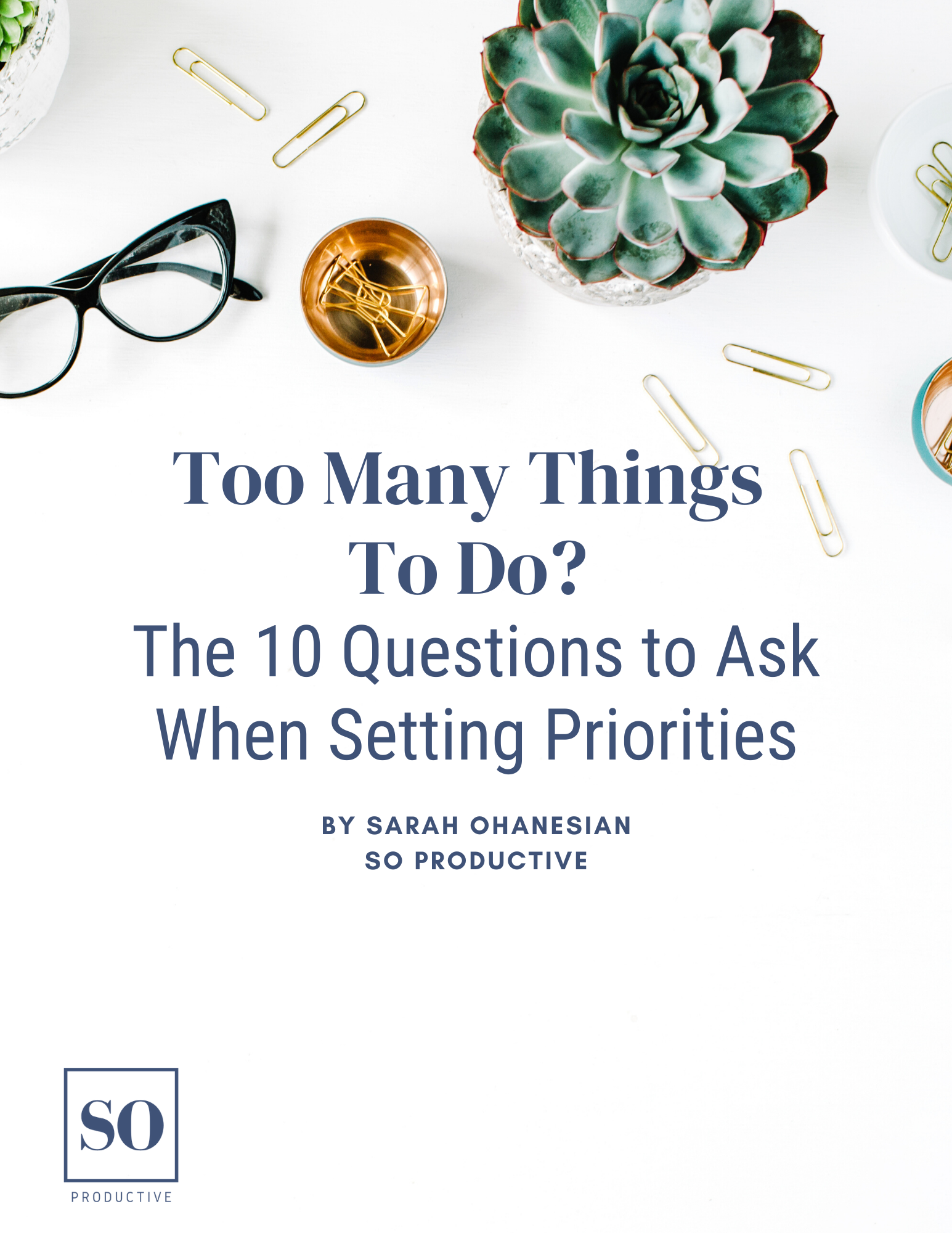 Do you have too much
To Do?
THE 10 QUESTIONS TO ASK WHEN SETTING PRIORITIES
One thing I hear more than anything else is, "I have so much to do, and I can't get it all done."
Are you feeling that way too? Like you can't get it all done. There is so much to do. But, some of it's vague and we don't know what to do next. So, we do a little of this and a little of that. Literally trying to do "all of the things."
So what do you do? You need to set your priorities.
Fill out the form below to Download the 10 Questions You Must Ask When Setting Priorities!