Heroic Council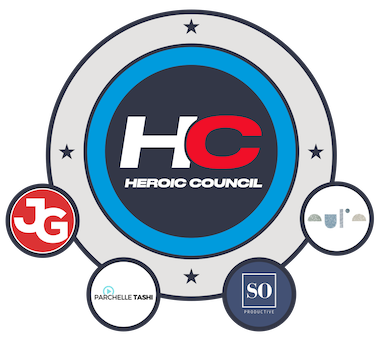 The Heroic Council live streams every Friday at 1:00PM EST.
Join:
We'll be covering a variety of business topics such as leadership, communication, UX, marketing, using video, productivity, and more!
The purpose of the show and this particular group of people is to serve as your go-to counsel of knowledge. If we know it, we want to share it. Think of us as your business best-friends!
You can ask questions or give us topic ideas at https://superheroinstitute.org/heroic  
Episode 1: 5 Hacks to Stay Productive During a Pandemic
Episode 0: Meet the Council