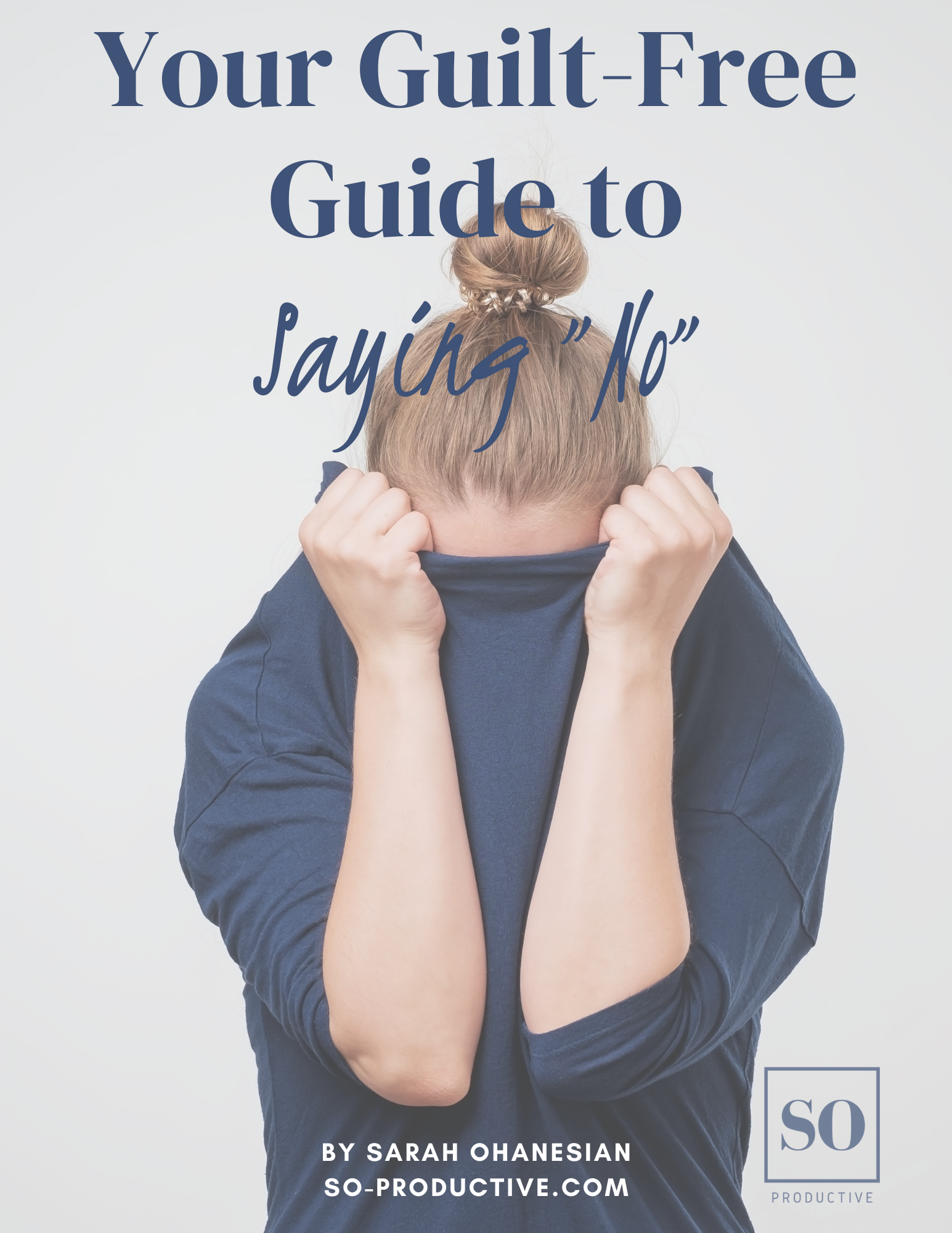 Do you have a hard time
Saying "No"?
MY FREE REUSABLE GUIDE IS HERE TO HELP!
We can't say "yes" to everything. I know, I've tried. But, saying "no" is really hard. So, let me how you how!
Inside you'll get:
– the What to Say "No" to Workbook
– 10 Exact Ways to Say "No"
All without the guilt
Fill out the form below to Download the Guilt-Free Guide to Saying "No"!